Pinterest is a visual social media platform. If you want to use Pinterest to promote your small business, sign up for a business account. Business Pinterest accounts give you access to sales-minded features such as analytics. If you already have a personal account, you can switch it to business or just create a new account. The popularity of Pinterest spans multiple generations. It is one of the largest website traffic drivers in the world. Since 2016, the number of Pinterest users has grown from 160 million to almost 500 million in 2022. What's more, Pinterest is 80% more viral and 3x more effective at generating leads than other social media platforms. And on that short introductory note, let's get into the features of Pinterest that are relevant to businesses.
1. Pins
Pins are bookmarks that people use to save content they love on Pinterest. People can search for Pins, save the ones they like and click on a Pin to learn more. If you have a business account , you can create Pins that link back to your website to share your products and ideas with people on Pinterest. What are the different kinds of pins? Let's get into them.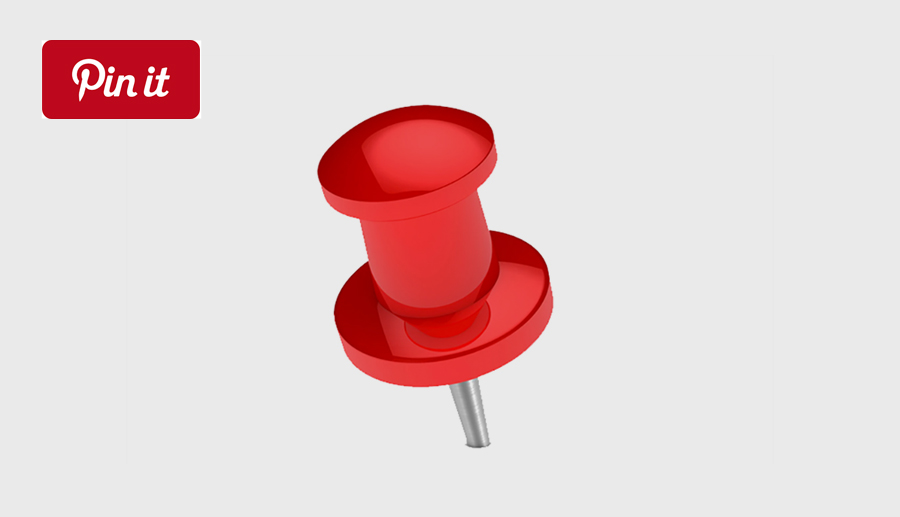 Promoted pins
A promoted pin is a paid ad on Pinterest. You can target certain locations, demographics and devices and reach customers who are searching for or have shown an interest in what you offer. Promoted pins will help you draw attention to a certain pin when you have something special or unique that you want to feature, such as an event, promotion or special article. They will also help you get exposure to people who don't yet follow your business on Pinterest. Promoted pins are great for seasonal content, time-sensitive material or anything that you need to drive more drive attention to.
Rich pins
Rich Pins feature backend metadata that provides Pinterest with more information about your product to ensure a more enriched experience for searchers. Rich pins make your pin more engaging and conversational. If you can deliver all the information a user needs in one Rich, informative, value-packed Pin, customers are more likely to pin your content and return.
Carousel Pins
A carousel is a pin with multiple images. Carousels are a great way to showcase different features of a product, advertise multiple products at once, or tell your brand story in chapters. People can swipe through the different carousel images (called "cards") directly from their feed. They can also tap on the carousel and swipe through each card to its corresponding URL, essentially swiping through the different landing pages. Keep in mind that the pinner might not know to swipe when they encounter a carousel pin. You need to communicate to the pinner that they need to swipe.
Video Pins
Video Pins are a great way to tell a more comprehensive story about your brand, idea or project. Video Pins have a cover image that captures your audience's attention. They play in users' feeds, so keep in mind that your audience may or may not have their volume on when they see your video. You need a Pinterest business account to create video Pins on your desktop. If you're an advertiser, you can create video Pins on your mobile device, too. Alternatively, if you do not have a Pinterest business account and you're not an advertiser, you can create Idea Pins which can feature video clips.
Idea pins
Pinterest Idea Pins are multi-page video Pins. As long as you have a Pinterest business account, you can use Idea Pins to create inspiring content and build more engaged communities directly on Pinterest. Idea Pins don't have a way to include a live link. The point of Idea Pins is to inspire Pinners right on Pinterest. They can't, and shouldn't need to, click to a website for more info. As far as comments though, Idea Pins do get more of them. In fact, Pinterest says they see 9x the average comment rate on Idea Pins compared to standard Pins.
2. What is a Pinterest board?
Your Pinterest profile is made up of multiple boards that cover each of your interests. As time passes, users either add extra content to their Pinterest boards or create new ones. Pinners follow either your entire Pinterest account or the specific boards that interest them the most. A Pinterest board is a collection where users save specific pins. Usually, each board has its own independent theme or purpose.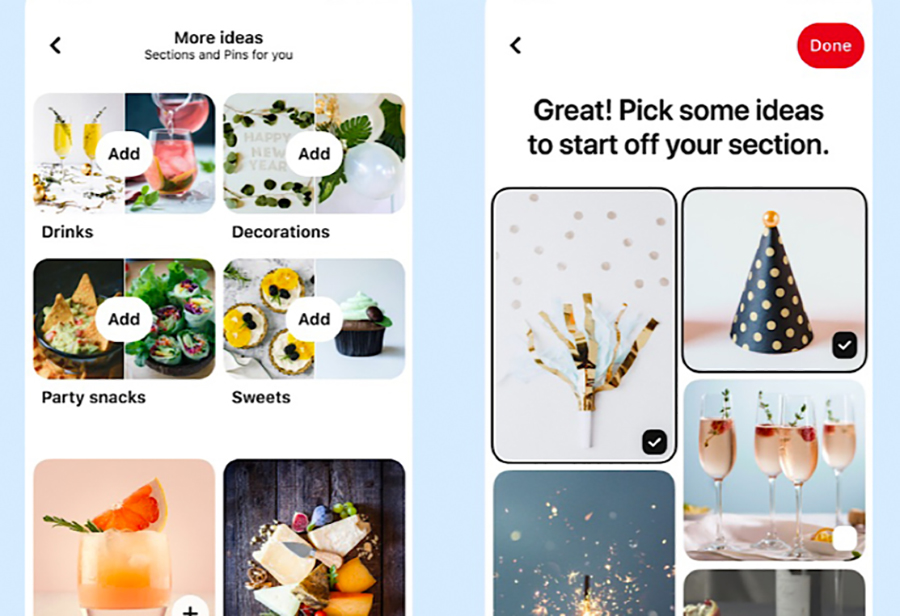 Group boards
Pinterest group boards are collaborative boards for members to share ideas. They look like regular boards, except that they include multiple contributors and the option to join the community. Group boards allow for people to collaborate and create.
Secret board
Pinterest secret boards are private boards that are made up of secret pins. When you want to pin an image or website that you don't want others to see on Pinterest, secret boards come in handy. However, you can invite other Pinterest members as collaborators. When you create a secret board, you are the only person who can make the board available for public view, so you have complete control over who sees it at all times. Pinterest secret boards are ideal for putting together ideas for a client, or sharing images with your coworkers for a project. Since you have the option to make several secret boards at once, you can plan numerous projects with different collaborators, making this the perfect way to get organized and keep your information private.
Protected boards
Protected boards are a section only visible to you. Pins on a protected board may surface in search results and others' home feeds, but others can only access the protected board if they have a direct link. Pins created using the bulk editor are automatically added to a new protected board every time the bulk editor is used. Protected boards are named by default and will appear as: Created by Ads Bulk Editor date/time. You can rename the protected boards, edit the board descriptions and change the board category to reflect the content of your Pins by editing the board settings.
3. What is a Pinterest Business Account?
A Pinterest personal account is suitable for casual pinners. In contrast, a Pinterest business account comes with distinctive features that are great for businesses of all sizes. You can easily switch your personal Pinterest account to a business account. Pinterest business accounts have unique features that are broken down into 4 primary sections: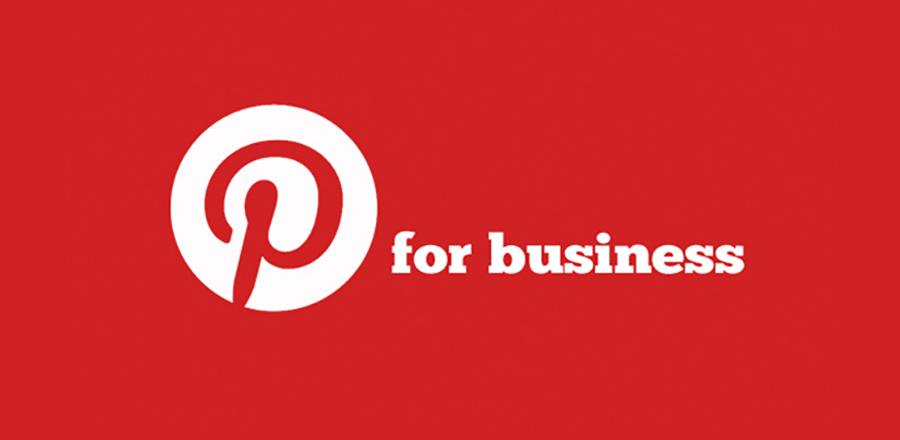 Pinterest Business Hub, which provides an overview of a business account. It includes information like analytics overview, ads overview, and Pinterest business resources. This "hub" provides a simple interface that helps business users easily obtain relevant business information.

Pinterest Advertising, which makes it possible for marketers and business owners to advertise content to other users on their platform.

Pinterest Create, which allows business account holders to create pins, product pins, campaigns, or quick ads. Generally, business account holders use the create section to create Pins in bulk. Instead of manually pinning content typically social media managers create Pins in bulk and schedule them to be published at a later date.

Pinterest Analytics, which allows you to study your audience, know the type of contents that engage better, understand your followers, and lots more. You should carefully monitor your progress and scale performance, as well.

4. What is a Pinterest Shop?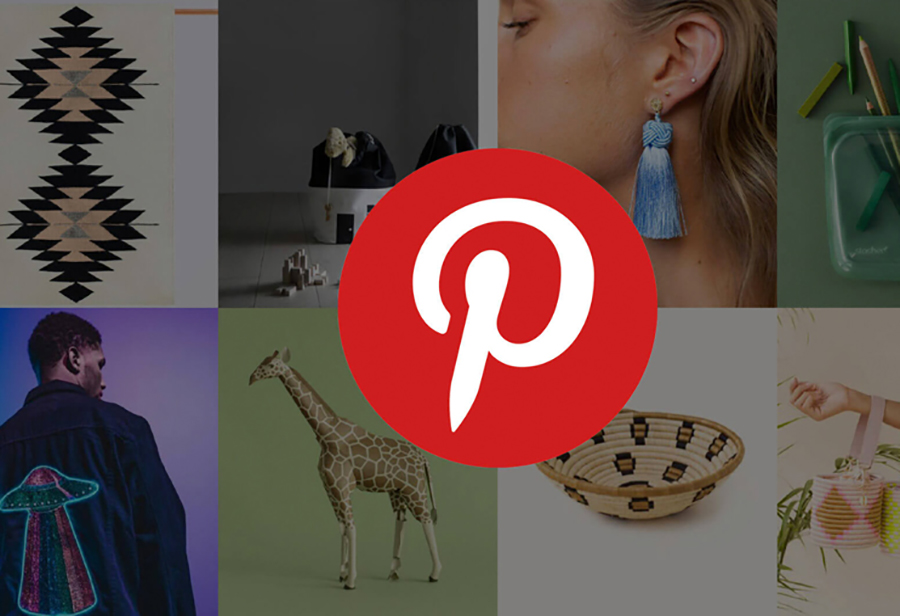 The Pinterest Shop tab is personalised space for users to browse and shop in-stock product Pins. It enables retailers and e-commerce brands to sell their products on Pinterest. To sell on Pinterest, retailers need a verified profile. Briefly speaking, for a business to be eligible, businesses must meet community guidelines and conditions specified by Pinterest.
5. Reporting & analytics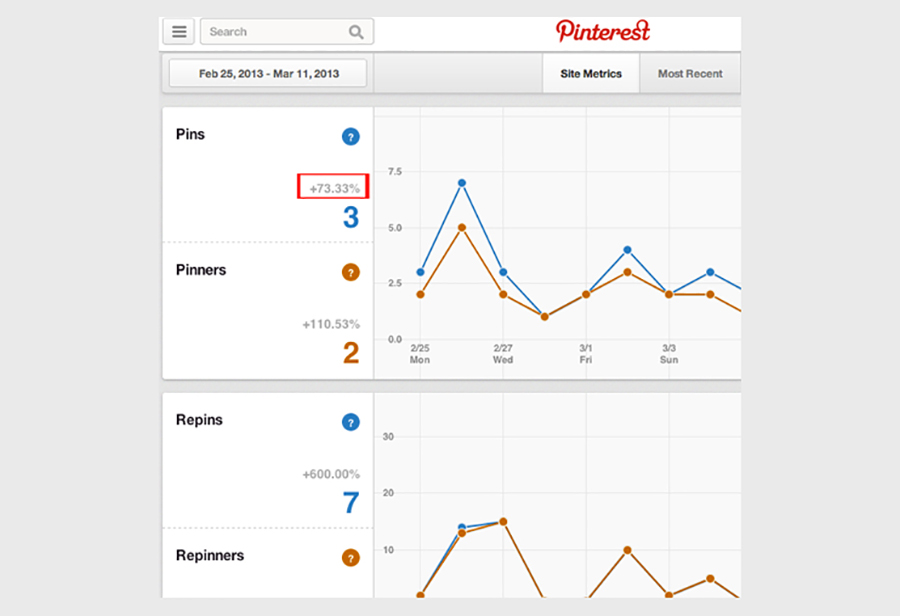 Pinterest analytics tools let you pinpoint where your campaigns stick. When you know how to read your data to its full potential, those analytics keep your Pinterest business strategy sharp. To use Pinterest analytics, you need a Pinterest Business account. The top 10 business analytics you should track are: Impressions, Total audience, Saves, Engagements, Pin click rate, Video views, Demographics, Conversion insights, Page visits, Add to cart & check-outs.
Conclusion

The aforementioned features are just the tip of the iceberg when it comes to Pinterest features that businesses should consider closely. Watch this space for more updates on how best online businesses can use Pinterest and other social media networks to enhance their growth prospects in conjunction with the best app to grow your online business: Outfy.