Where to promote your online store (estore)?
The buzzwords these days are e-сommerce and social media. Look around: all your actions are aimed at the end objective of building and growing your "brand" on the social media so that you can grow your business through e-сommerce.
If you still have any doubt in your mind and do not know yet why should one promote on the social media, if at all, the answer is very obvious! The world is there — an ocean of opportunities awaits you!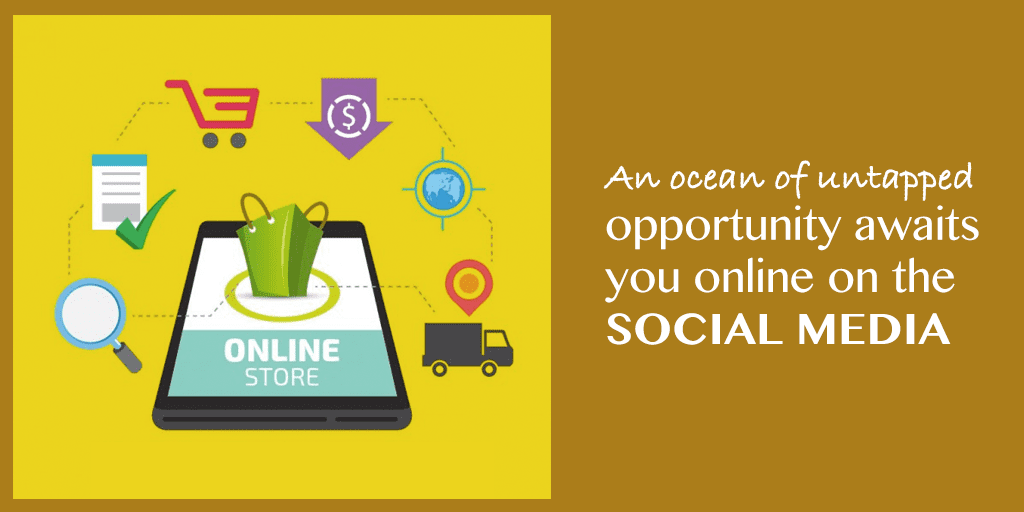 On an average, people spend about 108 minutes on social networks on a daily basis. Several kinds of research claim that most of the buying is done on the move, through mobiles or tabs — directed to the online store / estore through social media sites only.
Also, social media provide an interaction-collaboration and engagement, a two-way communication between the buyers and the sellers. The store owner is able to influence the purchase decision even in the online space — through feedback, reviews, ratings, etc. Friends, colleagues, and past customers are all decision influencers and can act as sale catalysts.
So, the clue is – set up the social media accounts first and foremost, for your business / brand. And then start promoting your products on all these networks for an effective marketing campaign.
Once you have decided to promote your products on the social media, you will then need to work on the social media mix.
Where exactly should you promote your products?
Certain points need to be kept in mind while finalising the channels to be used for promotion.
Niche market
Identify the networks which your target audience is most likely to frequent.
Eg: If you are selling a product aimed at the teenagers as your buyers, FB or Twitter would be good options. If you are selling a lifestyle product most bought by high-end users, Polyvore or the Hunt could be the recommended networks.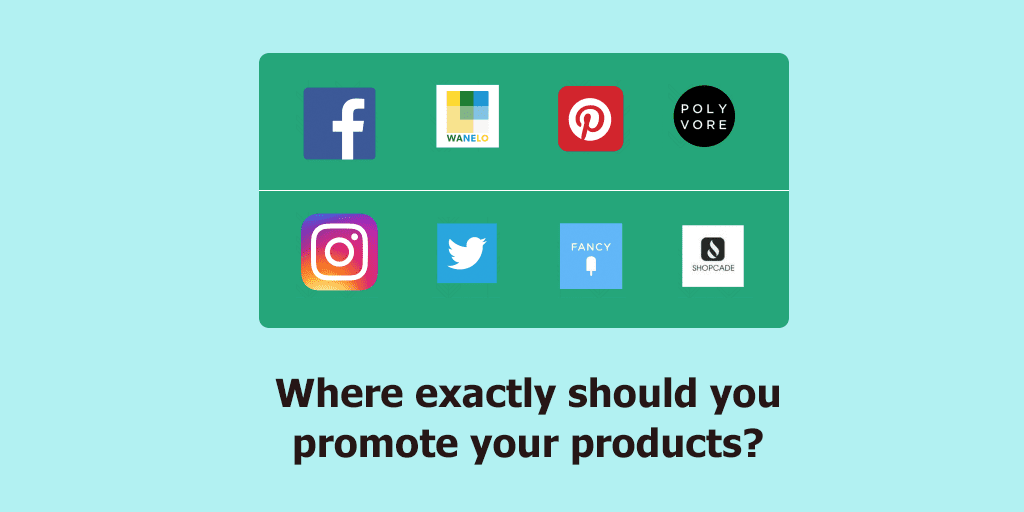 Choose the most common options like Facebook / Twitter / Instagram / Pinterest if your client base is already garnered and you have a lot of fan following established.
If on the beginner's path, choose sites like Pinterest / Wanelo / Fancy / Shopcade / Keep / Polyvore — which work on the product discovery concept. Let your prospective clients come looking to your shop for your particular kind of products — that increases the chances of conversion to sales.
So, hard part is the decision whether to promote on the social media or not. Once you have overcome that dilemma, half your work is already done! Then you need to follow simple rules as per your particular line of business, and Viola! You have a successfully delivering online store (estore)!