It is rare to find a business without a Facebook presence nowadays. The social network is an essential part of an online businesses marketing strategy. Keeping this in mind, here are some features small businesses find most useful and are worth paying closer attention to. Oh, and in case you'd like to read about a particular feature before others, please use the Table of Contents (TOC) to click on and go directly to that feature.
1. Facebook business page
Since Facebook is one of if not the most popular social network on the world, businesses that want to grow online need a Facebook business page to communicate and connect with their existing and prospective customers.
Profile pic and cover photo
A picture for your business page and a cover photo are essentials. They increase recall and give your business page a distinct identity. Your cover photo can be refreshed periodically. The profile picture should be relatively more permanent.
---
About business
The about the business tab is where you define what the business is about and give visitors a crisp, concise window into what the business is about and why it may be relevant to them.
---
Page template
A Facebook business page is as, if not more important, than a website. In fact, often, a Facebook page functions like a website. For this reason, your Facebook page must be eye-catching and fresh. Facebook has templates that can help you do this. Use Facebook templates to make your Facebook business page look engaging and regularly refresh your business page with the help.of Facebook page templates. This will go some way in ensuring your audience keeps coming back to your Facebook page for more.
---
CTA button
A call-to-action, or CTA, prompts users to perform a certain action or visit a specific page. Typically, there are seven types of CTAs and each of these serves the same purpose through different methods: to increase visibility and raise profit margins. When used correctly and effectively, a CTA enhances a site and improves business. Choosing which CTA to use and where to use it depends on your audience's needs as well as your company's goals. Make sure your content and CTAs are not only where you want to lead your site visitor along their journey, but it is relevant to where your audience wants to be taken next.
---
When fans are online
Do you know when fans of your business page are online? It's a challenge to reach your audience organically. Here's a tip: Find out when they're on Facebook. Here's how: go to your page manager, then Insights, then POSTS, and you'll see that Facebook gives you the average data from the most recent seven days – times of day as to when your followers are online most often. This data is more valuable than ever and should tell you when to post or schedule your posts to maximize visibility on Facebook. If you can time your posts around when the data says your fans are online, you'll reach more while paying less.
---
Pages to watch
Do you know what your competitors are doing on Facebook? Comparing what other Pages are doing on Facebook can give you useful information on current trends. The Pages to Watch feature in Facebook Insights allows you to watch other Facebook pages so you can compare their activity, engagement and audience growth to your own. Pages to Watch is particularly handy if you want to see what's working for your competitors or similar niche pages. Armed with that information, you can tailor your own updates accordingly. To find the Pages to Watch feature, go Insights and click on Overview. Scroll down the page to the Add Pages section. Watching other pages to see how their engagement grows (or shrinks) can be a valuable tool. As you compare what content and timing works for others, you can adapt your own update tactics to reach more people.
2. Engaging with followers
Posts
There are many kinds of Facebook posts you can create to engage with followers of your page. Listed a little further in this paragraph are the most popular kinds. Use them to create content that your fans will like and share. The most-seen kinds of Facebook posts you can create are: video, text, photo, user-generated content, blogs, podcasts, quotes, lists, memes, polls, quizzes, infographics. Try and ensure all your posts have a call to action of some kind. This makes the post more engaging.
---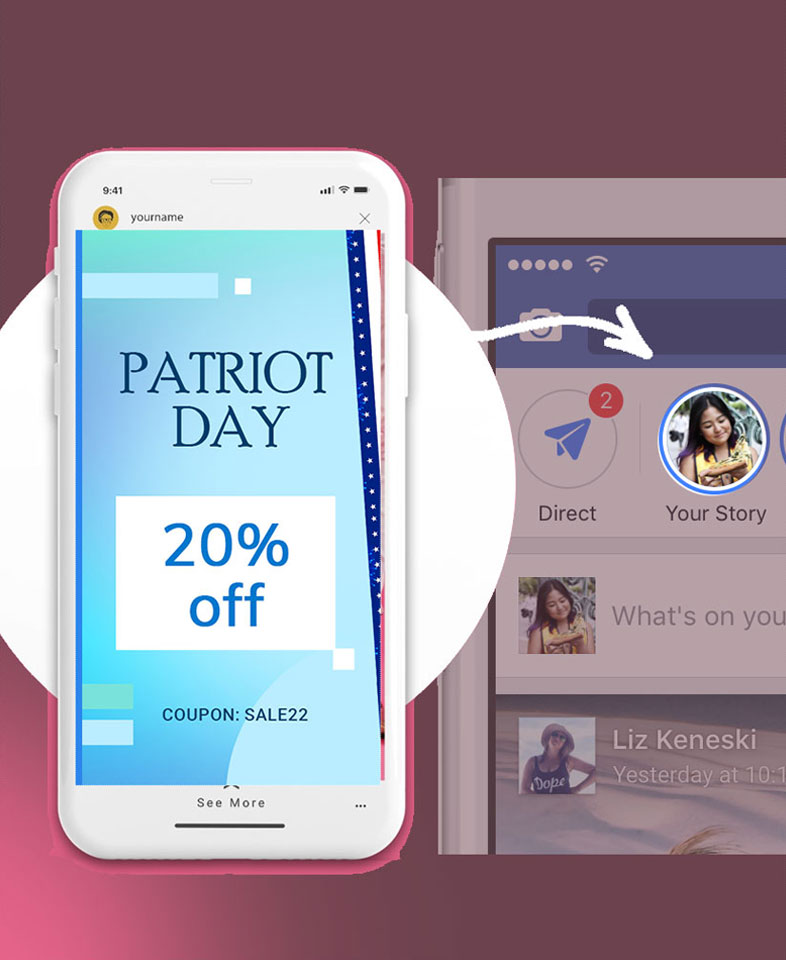 Stories
Stories are a great way to connect with your audience and share content between your scheduled video posts, with photos and short videos. All content posted to Stories lasts only 24 hours. Stories are full-screen, short-form, ephemeral and offer all sorts of creative, customisable overlays, which means more ways to be authentic and less pressure to be perfect. Stories are a place to get candid! Clicking Add to your story activates your device's camera to capture an in-the-moment video or a candid photo, making story content even more personal than News Feed posts.
---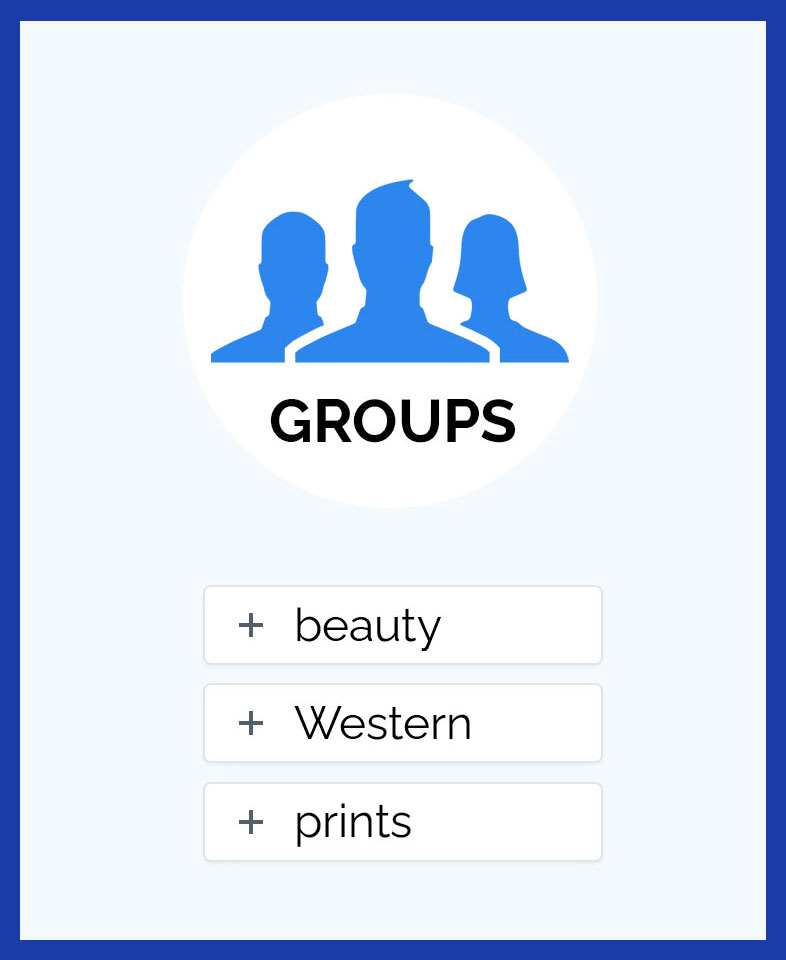 Groups
Facebook groups offer businesses a great way to bypass the merciless Facebook news feed algorithm and connect with audiences where they are actually likely to see and interact with branded posts. Setting up a Facebook Group can help you build long-lasting relationships with customers because people want to be there. Also, Facebook prioritizes posts from groups in a user's newsfeed, so you have a high chance of showing up, especially compared to your Page posts. Oh, and it's free.
3. Facebook Ads
Facebook ads can help a business get more visibility for their Facebook content and boost traffic to their core website content – whether it's cornerstone site content, simple ad copy, or blogs. Facebook ads can be set up to target greater site traffic, more impressions, and even click-through-rate (CTR).
The ability to incorporate your content with your paid-marketing efforts means better success. This is likely why Facebook ads are one of the most popular channels there is,
Kinds of Facebook ads
The ad formats you can use depend on your advertising objective. Your objective can also affect the placements (Facebook, Instagram, Messenger, Audience Network) where your ads can appear.
4. Facebook Messenger
Over 50 million active businesses use Facebook messenger. So, if your brand is already on Facebook, there is no reason why your business shouldn't be reaping the benefits of including Messenger in your marketing strategy. Messenger is a multi-purpose tool and a game-changer for streamlining communications with people. There are innumerable benefits to using it for your business, whether it is for improving customer interactions, facilitating consumer concerns, generating leads or establishing a trustworthy brand.
Conclusion

The aforementioned features are just the tip of the iceberg when it comes to Facebook Page features that businesses should be using. Watch this space for more updates on how best online businesses can use Facebook and other social media networks to enhance their growth prospects in conjunction with the best app to grow your online business: Outfy.